Off-Road AGM Group 34 Battery Jeep Wrangler JK/JKU/JL/JLU and Jeep Gladiator
Review XS Power D3400 Off-Road Battery
A brutal battery that won't let you down on the trail and that fits your Wrangler JK/JKU/JL/JLU and Jeep Gladiator compartment.
The D3400 is not common on the Jeep scene but it's a pretty popular battery in the dirt track racing universe for over 10 years. When a Jeeper is about to venture out on the worst trails, he can trust that battery: it's a tough one. And its dimensions fit the Wrangler JK/JL standard hold down clamps.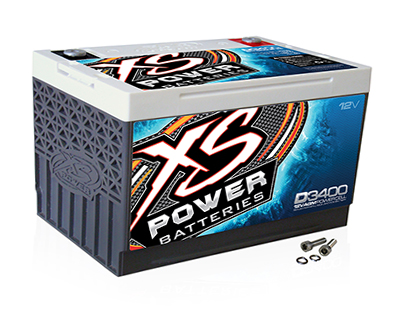 Almost unknown in the Jeep World but this battery is probably one of the best off-road batteries ever made in the history (top 5).