The Marlin Trapper is a super light (7 lbs), a very short (16 1/2 barrel) and a devastating firearm on short and medium distances. Need to stop a charging grizzly? That will do the trick.
Marlin Trapper 1895
Wheeling alone in the wilderness is not without danger.
Get ready to protect yourself against grizzlies, polar bears, wolves, cougars, or even car jackers and other bad guys. Because you never know what's going to happen once you're driving in the remote wilderness.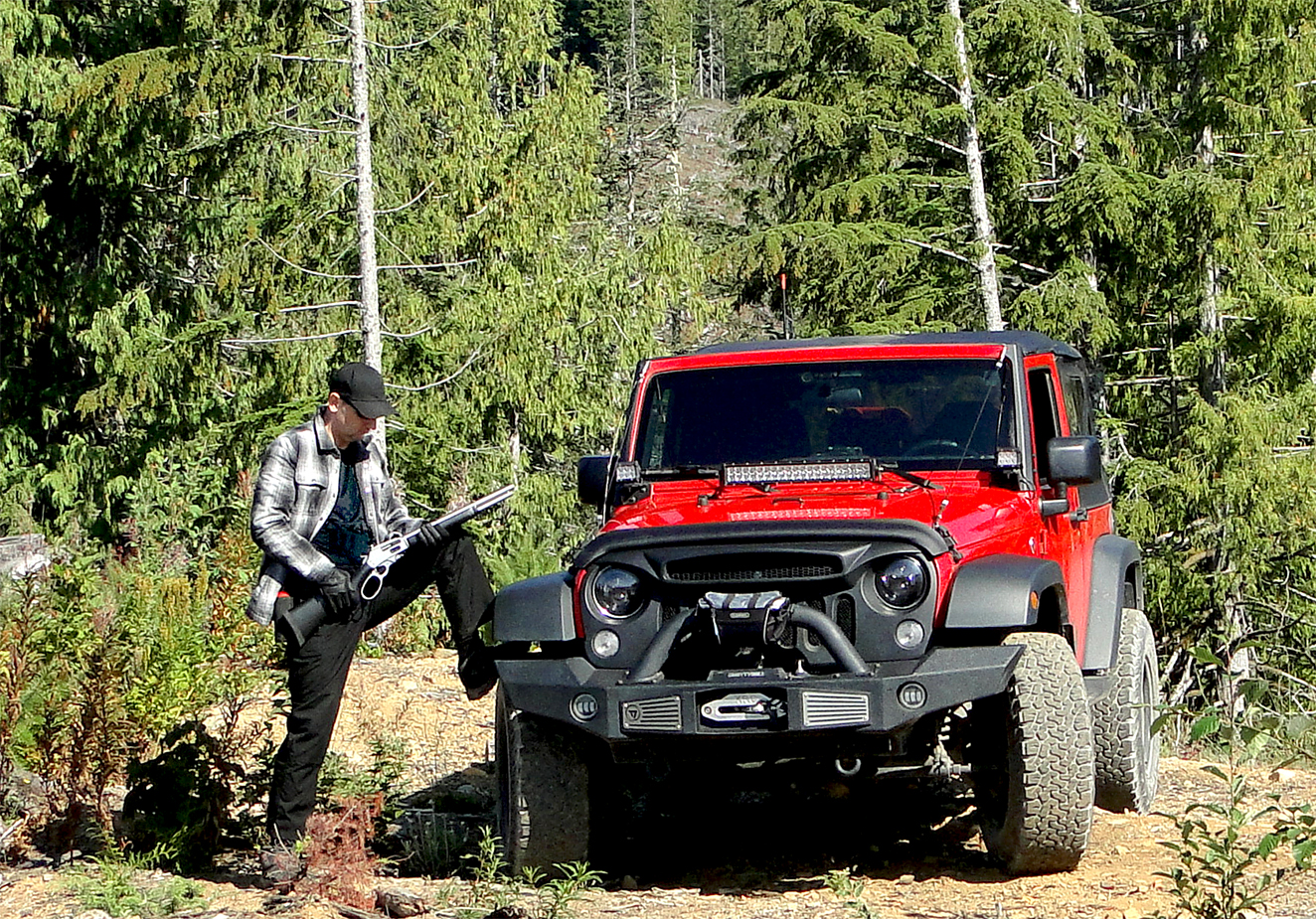 No Jeeper should hit the trail alone and for very long distances without a legal, powerful and reliable self-defense weapon. The iconic Marlin 1895 is now available in the Trapper's version.