Ultralight Hiking Backpack to Keep in your Jeep at All Times
Bug-Out-Bag for an Offroad Expedition
Get ready to walk to reach civilization when you can't (or don't want to) get help. It might happen to you because it has happened to me (several times). This is my Jeep B.O.B.
Every Jeeper traveling alone in the remote wilderness should be ready for a long walk. Here's how to pack your 4x4 trail backpack the right way.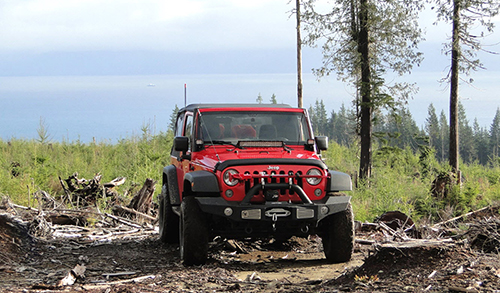 Prepare your first expedition with your Jeep in the extreme remote wilderness. Carrying a hiking backpack with water, food, camping gear, and a first aid kit provides an extra level of safety.