Step #2: Get rid of the tent, the air mattress and the sleeping pads. No more camping gear.
How to Sleep in a Wrangler JK JL 2-Door
It's very possible to sleep comfortably in a small Jeep. I do it all the time. I'm going to explain how.
Whether you get stuck overnight, face mechanical issues that will take days to fix, suddenly feel dead-tired in the middle of the day, or feel like going camping because you need several days of driving to reach your next (very remote) destination, you can count on a "ready-to-use" bed in the cargo. What follows is my Wrangler JK 2D camping setup.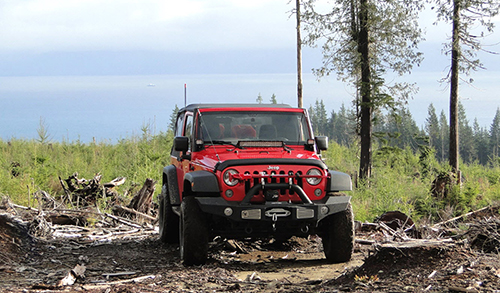 Prepare your first expedition with your Jeep in the extreme remote wilderness. Build your own bed in the small cargo area of your 2-door Wrangler JK, JL, or Rubicon.