Best Bumper for Long-Distance Expedition Wrangler
Stubby vs. Full Width Bumper
Lone Jeeper vs. Weekend Wheeler : 2 different species with different needs. Make the right choice for your Wrangler expedition vehicle.
4x4 club members are fond of stubby bumpers for four legitimate reasons: Stubbies are light, deliver incredible approach angles, ford a stream with less resistance, and look awesomely cool. However, they are quite the wrong fit for a solo Jeeper scouting the remote wilderness.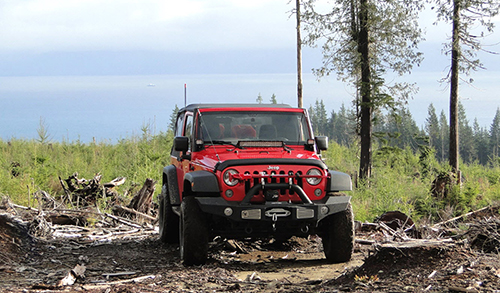 Prepare your first expedition with your Jeep in the extreme remote wilderness. Exposing vital parts is clearly not increasing your chances to reach your destination... or to ever come back.
7 reasons why Weekend Wheelers and Long-Distance Lone Jeepers Are
Two Distinct Species